The Future of Office Space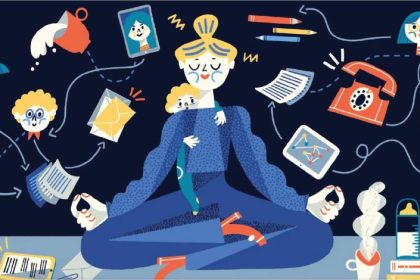 "We keep moving forward, opening new doors and doing new things because we're curious and curiosity keeps leading us down new paths."

Walt Disney
One could argue that Walt's quote would be more applicable today if it read, "We keep moving forward,
opening new doors and doing new things because of necessity and necessity keeps leading us down new paths."
Let's examine the "necessity" that will compel us to become more creative and agile in the office market.
In a March Bloomberg article about the Obsolescence hurdle that office buildings face, Randall Zisler, head of real estate research at Goldman Sachs Group said, "We're not saying bulldozers are arriving en masse, but you're going to see repricing and, in some cases, reuse of these buildings." In the same article, Green Street Data through February showed "the average U.S. office values remained 4% below pre-pandemic levels…"
The Observer, in a July 29th, 2022 posting, announced that Twitter, Amazon and Meta Platforms would likely be scaling back to "open up opportunities for cutting costs and rethinking workplace design."
In our management portfolio, the most negatively impacted has been the large call center. The work-from home model in this segment has continued to perform and lowered overhead significantly.
It would be foolish to discount the impact of these statistics. There have been and will continue to be
casualties. There is, however, a silver lining and a market segment that will likely overcome many of these obstacles.
At DSW Commercial Real Estate, we believe that mid to high-end, well situated office space will still be an integral part of the workplace landscape well into the future, but we need to continue down Walt's new path without sacrificing those quintessential elements that owners, tenants, and their clients have demanded over the years.
"There is, however, a silver lining and a market segment that will likely overcome many of these obstacles."
A New Path
A destination workplace is becoming more sought after. Newer construction offices that are situated in a multi-use facility. It may have child-care, a workout gym, salon/spa and eateries as well as other amenities within the same building or a short walk away.
Offices with views, natural light, and modern features where staff and employees no longer feel trapped in their cloistered cubicles or antiquated offices. These qualities give a heightened sense of wellness and creativity which is likely to translate into increased productivity.
Hybrid Offices in which employees and staff work part of the time from home or just a portion of
employees work consistently from home.
All these characteristics will enhance the opportunity for the health of future office markets. There is also significant research that confirm the benefits of working out of the home environment. Although the corona virus experiment expanded the possibilities of working from home, "Studies have long shown that frequent in-person interactions lead to commitment, support and cooperation among people on teams." Says a March–April 2021 Harvard Business Review article entitled "Designing the Hybrid Office."
Maintaining & Building on What Works
Another reason for optimism has to do with the culture of the Baby Boomers and Gen Xers. Those born between 1946–1964 and 1965-1980 respectively. The market segment that comprises mid to high end office space is largely made up of law offices, financial institutions, investment firms and medical offices.
This generational factor plays an important role in supporting office space down the foreseeable road. Neither of these groups want to visit their doctor via a web cam or get their investment counsel on a quick phone call. They want face to face, look me in the eye when you explain treatment options or quarterly losses experiences.
An excerpt from a January 2022 article in Offices.net on US Office Market Trends, "Class A office space in highly prestigious and well-connected locations are still in demand…"
Richard Schaefer, Senior VP and Branch Director of RBC Capital Markets had this to add: "I believe that in-office work by both financial advisors and staff promotes a much stronger culture, cross pollination of ideas, better communication, comradely, work efficiency and problem solving. In-office meetings are also expressly desired by the majority of our high net worth and ultra-high net worth clients. I also believe this is what drives competitive growth and makes everyone more accountable, efficient and better professionals. From personal experience as both a financial advisor and branch director I have seen and enjoyed historic and unprecedented asset and production growth over the past three years. This specular growth has been limited exclusively to the advisors who returned to the office as soon as possible, without exception. Conversely, those advisors who continue to choose to work from home have flat lined their production and asset growth irreparably."
While DSW is being hyper-vigilant about the transformations in the office sector, we believe that by adapting and modifying existing spaces and continuing to seek assets in the market that are agile enough to satisfy the changing demand, the mid-price and Class-A office space will emerge well-positioned as we venture forward on a New Path.
---
Sources:
• "U.S. Office Buildings Face $1.1 Trillion Obsolescence Hurdle," Bloomberg, March 2022
• "As Twitter, Amazon, and Meta Scale Back Offices, Some See Opportunities To Leverage Remote Work
Advantages," Observer, July 2022
• "Designing the Hybrid Office," Harvard Business Review, March–April, 2021
• "US Office Market Trends 2022—Statistics, Challenges and Outlook," Offices.net
Sandra Sarabia, a native Tucsonan, is Administrative Director and Property Manager at DSW Commercial Real Estate. She has worked in residential/commercial Real Estate for 12+ years. Contact Sandra at ssarabia@dswcommercial.com.