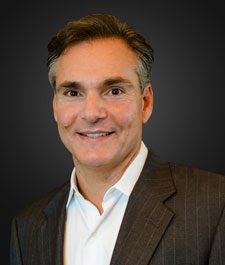 Michael Sarabia
Principal, CEO & Designated Broker
Michael A. Sarabia, CEO of DSW Commercial, developed and implemented DSW's investment platform and strategy in the western United States. Prior to this investment platform, Michael worked on ground-up commercial real estate development with expertise in entitlement and construction. His extensive knowledge and experience in the areas of pre-development and due diligence have been a valuable asset in underwriting targeted investments. Michael brings a "hands-on" approach to this course of action. Michael's ability to identify market voids and conduct in-depth feasibility studies coupled with his understanding of area demographics is the cornerstone of DSW Commercial. He has the experience necessary to navigate the complex equity and financing components of acquisitions. Michael is a graduate of the University of Arizona, a licensed broker in the state of Arizona, a member of Southern Arizona Leadership Council (SALC) and a member of the International Council of Shopping Centers (ICSC).
James Hardman
Principal, Director of Asset Management & Leasing
James Hardman, Director of Asset Management & Leasing, oversees DSW's managed portfolio including third-party asset management, lease administration, office association management, and facilities management. James is also involved in site analysis, acquisition and development of DSW investments. James has been active in the industry since 1997. James joined DSW Commercial in 2004 as a commercial real estate agent and property manager. James' brokerage transactions include the sale/ purchase of investment properties, tenant representation/lease negotiation, landlord representation /lease negotiation and owner/user acquisitions. A graduate of the University of Arizona with a B.S. degree in Regional Development, James is a certified member of the CCIM Institute, the International Council of Shopping Centers (ICSC), Urban Land Institute (ULI) and the Metropolitan Pima Alliance (MPA).
Sandra Sarabia
Property Manager
Sandra Sarabia, Property Manager for all of DSW Commercial's Office and Medical Centers. She began her career in real estate in 2008, joining DSW in 2015. Her deep sense of service and integrity are the foundation for delivering excellent Tenant service and exceeding the expectations of her clients. Sandra is now a candidate for Certified Property Manager with IREM and will complete her education and training to that end in 2020.
Prior to Real Estate, Sandra owned and operated a furniture & interior design company. Casa Bonita and brings her passion for creating functional, aesthetic design to commercial real estate.
Sandra is a licensed Real Estate salesperson in the state of Arizona.
Mandy Verdugo
Property Manager
Mandy Verdugo,  Property Manager for DSW Commercial's retail centers. Mandy has s spirit of hospitality and composure and applies her extraordinary people skills in all she does.
She began her career in commercial real estate in 2001 and has worked directly with the Campbell Plaza Shopping Center since 2005 through the two previous ownership entities. Mandy brings an additional seven years of sales and administrative experience to DSW. She is a licensed Real Estate Salesperson and an active member of Building Owners and Managers Association (BOMA).