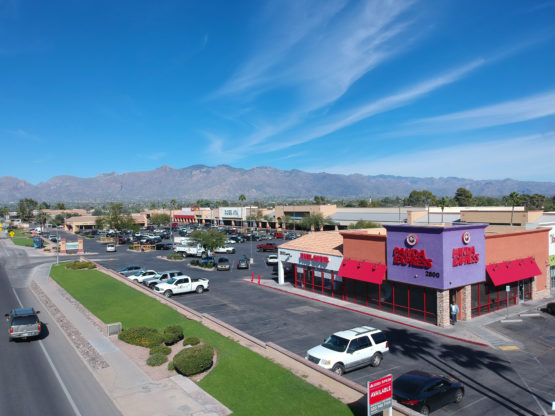 Campbell Plaza
TUCSON, ARIZONA – DSW Commercial Real Estate announced that it has purchased Campbell Plaza shopping center for $33 million with its partners at Iridius Capital and JCR Capital.
Campbell Plaza is a 190,022 sq. ft. grocery-anchored mixed-use center and is
considered a core-plus asset. The shopping center is strategically located along
Campbell Avenue, a major arterial route in Tucson's central corridor.