Tucson Retail Trends by Sandra Sarabia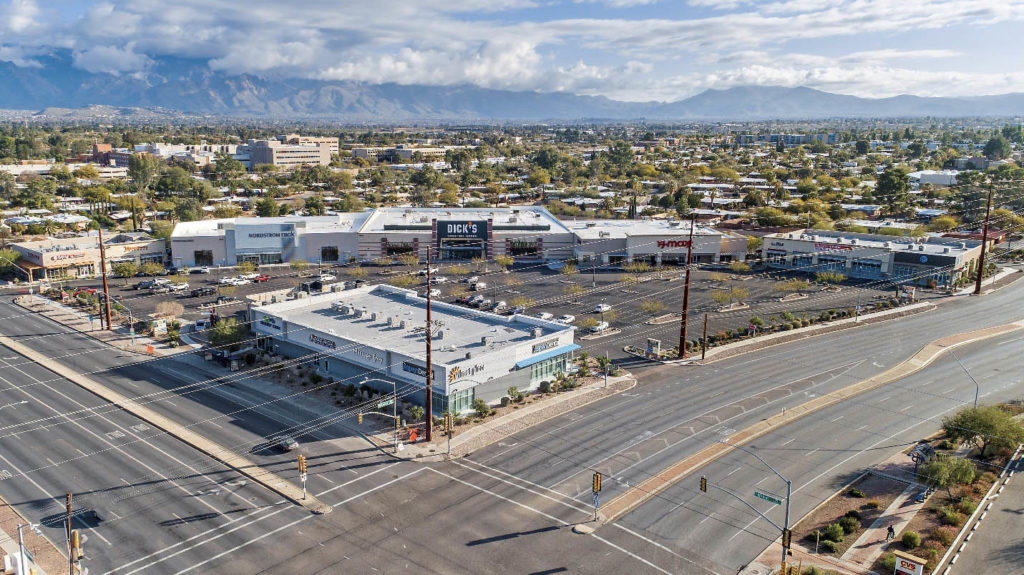 This article was originally published in Trend Report in March 2020
There's nothing more rewarding than taking a favorite Landmark retail center and refreshing its aesthetic and appeal. That's precisely what DSW Commercial Real Estate and its partners are doing at Campbell Plaza. The parking lot has been resealed, buildings have fresh, contemporary paint schemes, monument signs have a new look and the common area restrooms have been beautifully remodeled. These are just a few of the value-adding updates and improvements that are drawing more traffic and improving the overall shopping experience.
Future upgrades include: New benches, planters and pots, decorative screening and LED parking lights.
Campbell Plaza is right in the heart of Central Tucson and close to great neighborhoods, the University of Arizona Campus and Medical Center as well as many medical and office centers. The surrounding community sees Campbell Plaza as their 'go to' retail center for day to day needs and we want to make it as welcoming as possible.
One of the newer tenants is in fact, The University of Arizona (Extension Office) and another is My Nails on Campbell. The Academy of Math & Science recently moved into their new space and Sauce signed their renewal as well.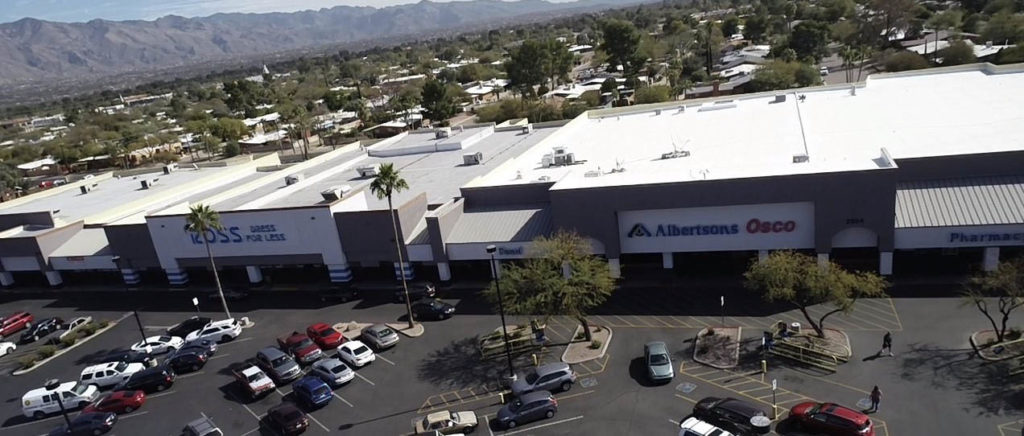 DSW Commercial Real Estate strives to be at the fore-front of Retail Trends. With so much talk about the competition between Online and Brick and Mortar Retail, we believe there is a way to allow both to work synergistically and improve the shopping experience dramatically.
One great practice aiding our growth is studying various publications and media to follow what the consumer seeks when they are planning their spending priorities and interests. Whether it is keeping our finger on the
pulse of culinary fads, the latest in entertainment and recreation or developing creative ways to adapt spaces to the ever changing interests of our center visitors, we are aware that our platform must be a dynamic and flexible one to remain relevant in today's markets.
Campbell Plaza and Wilmot Plaza are both examples of our commitment to making owners, tenants and the end-use client excited about our product. Wilmot Plaza is a 140,000 sf shopping center that offers a diverse shopping experience including off-price retailers, sporting goods and signature fast casual dining. The center has long history of being a landmark retail center in the central-east corridor.