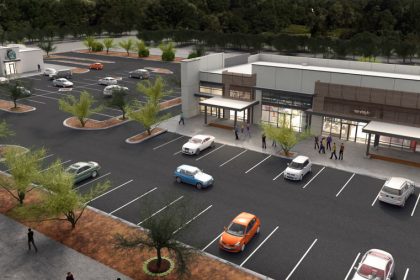 Check out the newest developments at University Commons at Feldmen's
Construction is expected to begin later this year on a new shopping center in central Tucson.
University Commons at Feldmans will be located on the northeast corner of Speedway and Sixth Avenue and feature 10,000 square feet of retail and restaurant space.
Two tenants, Starbucks and T-Mobile, have already signed leases for space in the future center.
Aside from the Starbucks drive-thru, the center will be designed to offer an end-cap space with a second drive-thru and a sit-down restaurant spot, said Ross Sanchez, with developer DSW Commercial Real Estate.